++++++++ because of a much needed inspiration, i decided to lay out most of my sailor moon items in our living room and take pics.. XD i wanted to know just how much stuff i have.. haha.. XD i dont have my own room, so i only display what i can on my father's trophy case.. all the other stuff are stored in plastic bins. so here it is.. ~~~~~
my display...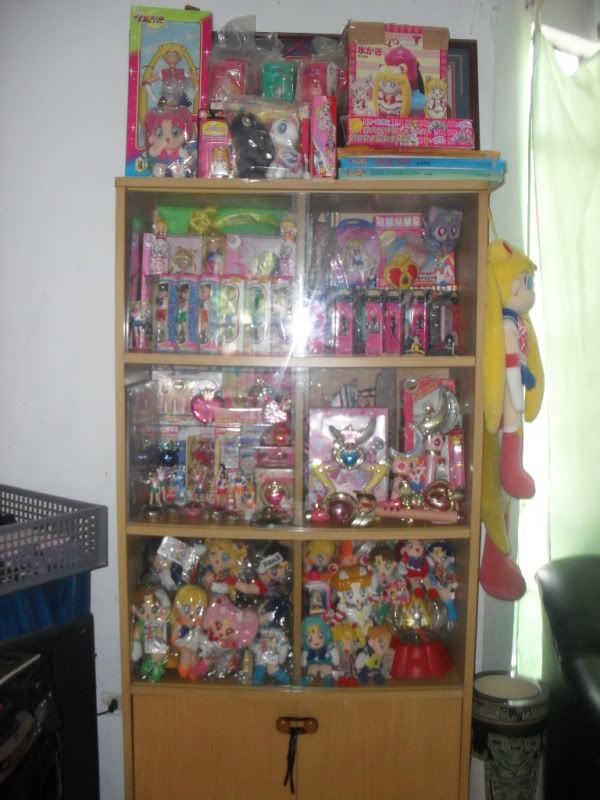 dolls...i'd love to complete these someday.. :)
top shelf..i just got the korean figure today.. she's HUGE!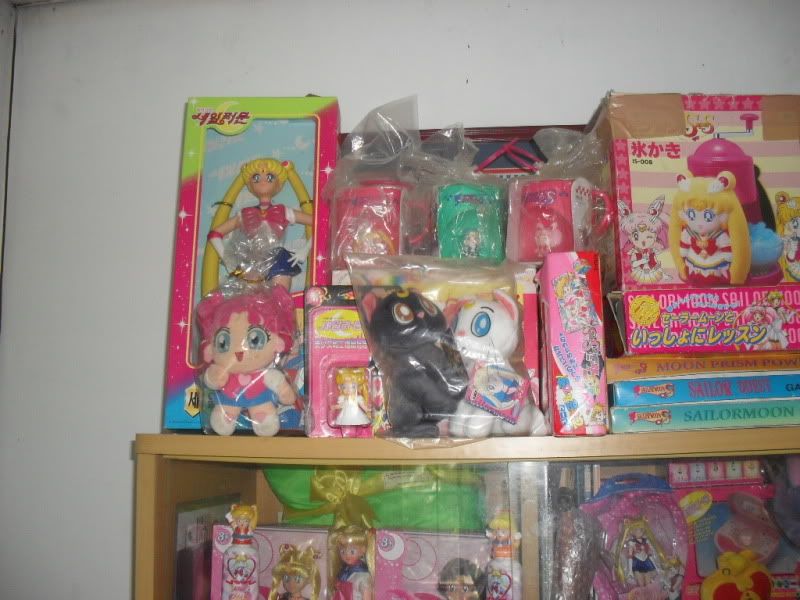 more korean figures..artbooks and manga also in this shelf..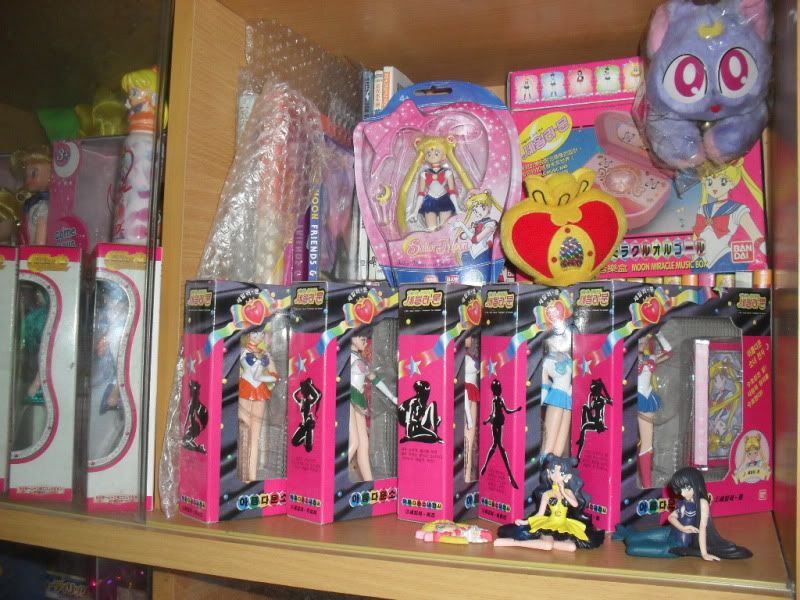 some RPG toys..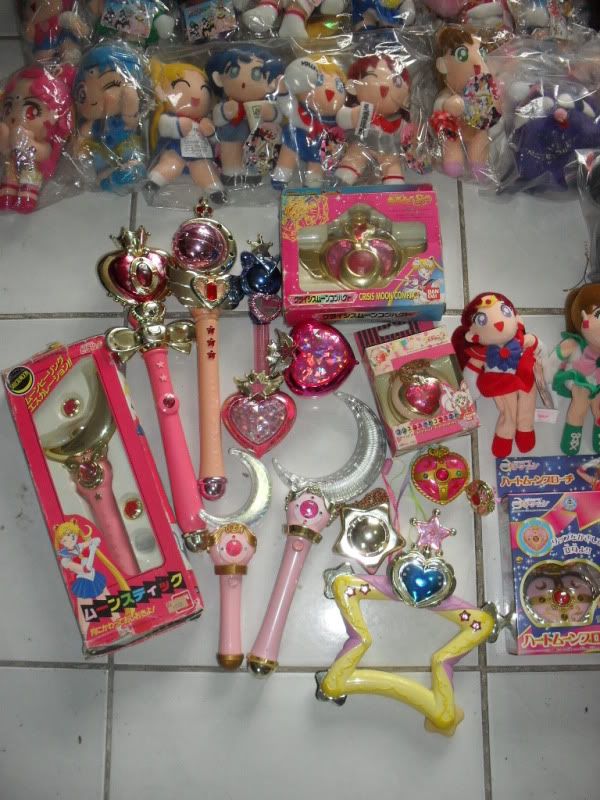 PLUSHIES GALLORE!!!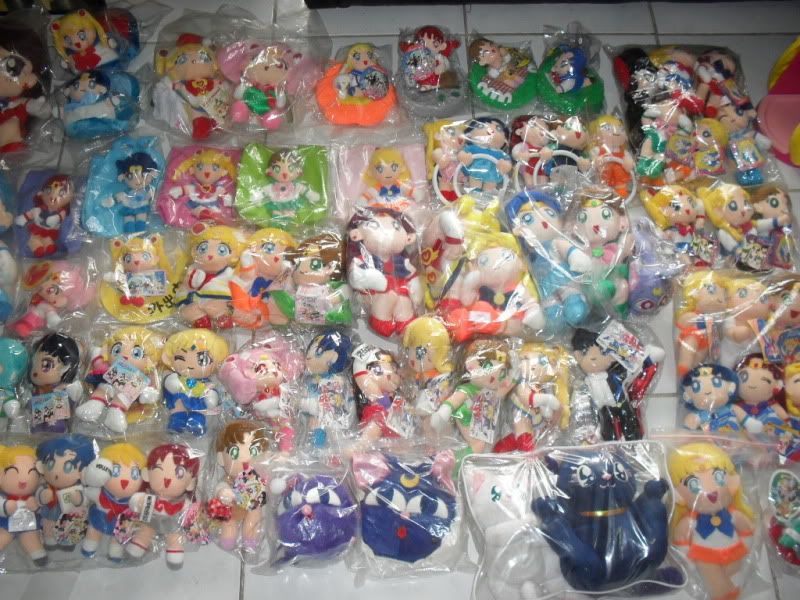 alam clock, fortune telling orb and more plushies!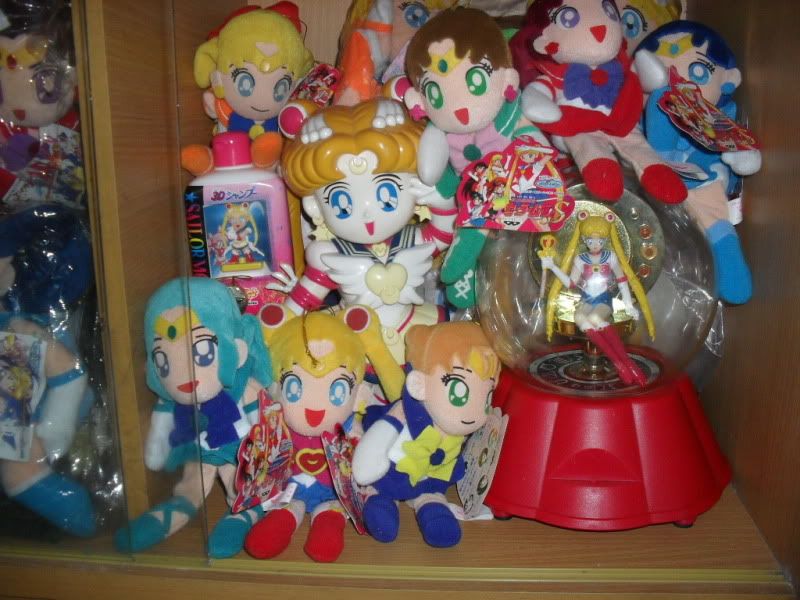 bandai plushies and PGSM costumes..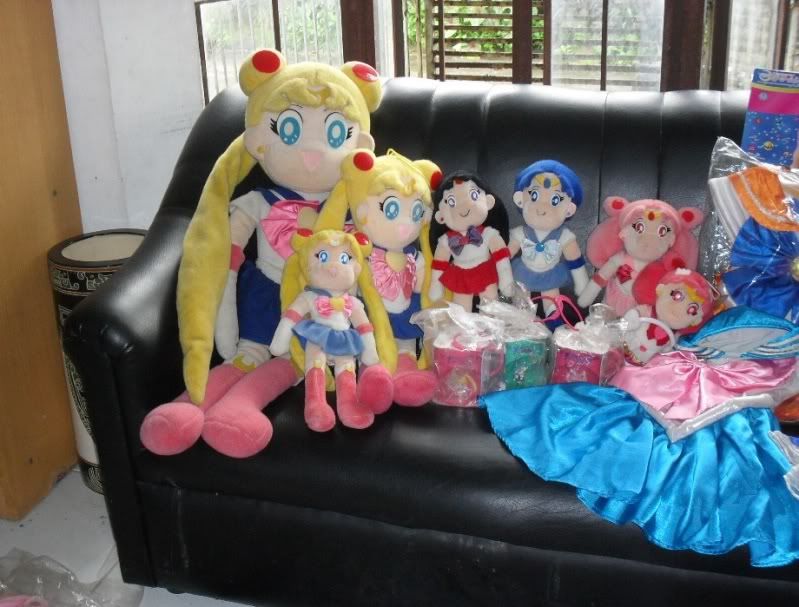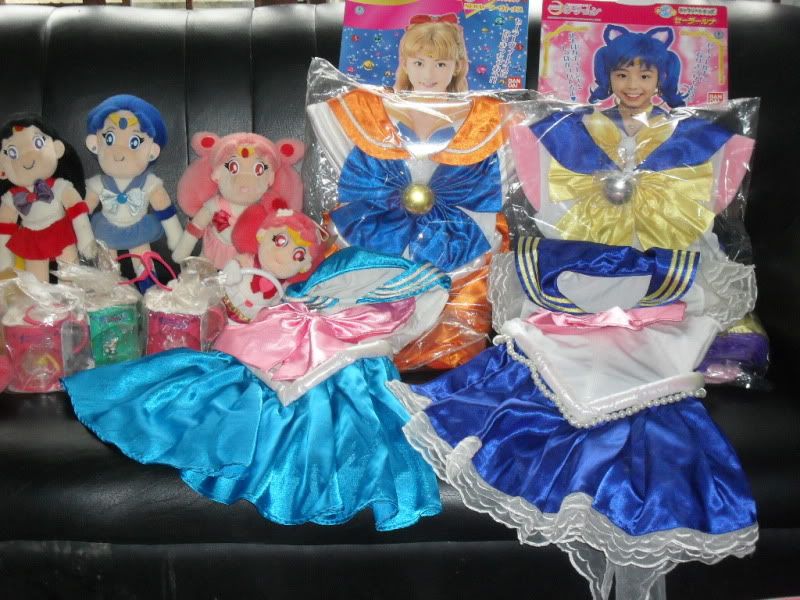 random toys and playthings.. :p